Order online anytime. After monthly order cycle closes, we'll email for your pick up location choice.


1. HOW

Sign up for the mailing list to receive monthly notifications of order deadlines, supply changes, and market events.

Fish is offered on a per piece basis. All products are individually vacuum-packed unless otherwise noted. $50 minimum order. Email jess@algranofish.com to inquire about discounted bulk purchases. Click through the PayPal option to make credit/debit payment.

2. WHEN

Distribution is March 15-16th. Exact times will vary with pickup location.

Expect email 3/12 with pickup logistics options to choose.

3. WHERE

Pick up blocks are one-hour. Exact timing varies each month but will be during daylight hours. We generally aim to close orders the first week of the month and coordinate pick up the second week of the month. We appreciate your flexibility here.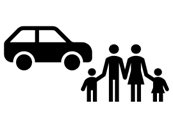 Bring your coolers to pick up your order during your designated time block.