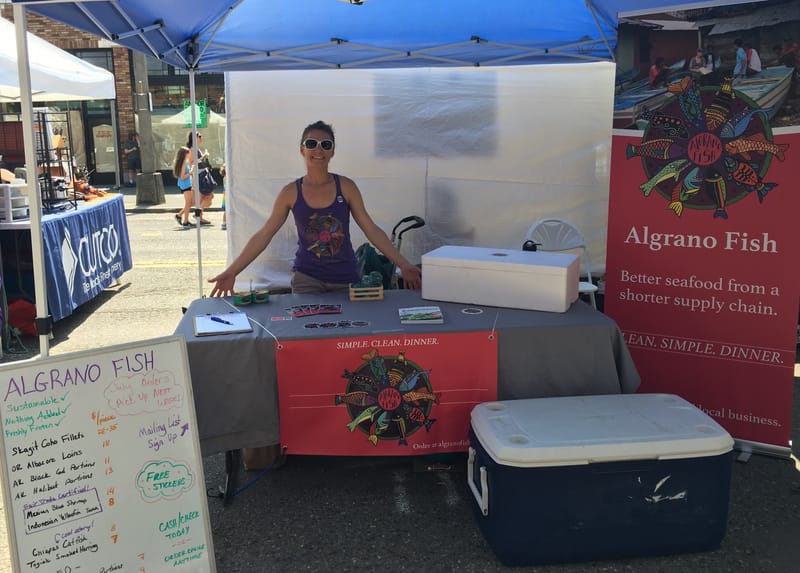 Dear AF Community,
After several weeks fraught with intense discussion, and with very mixed feelings, I announce that I am pregnant and closing the business in May 2020. Algrano Fish is only two years old and in order to make it viable requires at least another 1-2 years of a pace our new lifestyle change just won't allow for.
My heart has been warmest and my fist pumped the highest when I hear you tell me how you're basically now a pescatarian because of the fish I source. Not only are we choosing animal protein with much less environmental impact, we are also getting such a wider variety of nutrients, learning to be more open to responsibly farmed fish (trout), and training our palates to demand quality and purity. The fish I procure is available in the marketplace, it's just mostly available only to restaurants.
Over the next few months I am still open for business but with some changes, now reflected on the website:

As you purchase fish you will see I will not be replenishing stock. When it's gone it's gone. Feel free to email me for exact counts if you're looking to make a clean sweep.
As I finish selling individual pieces in currently open cases I will transition to only selling the remaining inventory by the case. Product of this quality will last at least a year in the freezer, don't be afraid to stock up or horsetrade with friends.
I will be servicing four pickup locations: Fremont, Lake City, Duvall, and Issaquah.
In the meantime I will be making a list of recommended suppliers/brands to look for in grocery stores or directly from suppliers in order to help you continue to demand better seafood. I will dearly miss bridging this gap for you, but am looking forward to maintaining a connection among this lovely community we have built together.
With all the warmth in my heart,
Algrano Jess