Place orders online anytime before our monthly deadline. We'll send you an email after orders close, and you choose which time block to pick up your fish.


1. KNOW

Sign up for the mailing list to receive monthly notifications of order deadlines, supply changes, and market events.

-- ORDER DEADLINE FOR JANUARY PICKUP IS 01/07.-- Distribution is Sunday, January 13th.
Exact times will vary with neighborhood location.

2. ORDER

Fish is offered on a per piece basis. All products are individually vacuum-packed unless otherwise noted. $50 minimum order. Credit/debit payment can be made through the PayPal option. Email jess@algranofish.com to inquire about purchasing by the case at a discounted rate.


Expect email 01/08 to finalize times for neighborhood pick up locations: Lake City, Fremont, U-District, Duvall/Carnation (every other month, starting Jan 2019, details coming soon).

3. PICK UP

Pick up blocks are one-hour in each location after work hours or on a weekend morning. Up-to-date monthly dates posted above.

Exact pickup timing varies with number of orders and cold storage facility schedules. We aim to close orders the first week of the month and coordinate pick up before the 15th of each month. We appreciate your flexibility here.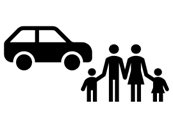 Bring your coolers to pick up your order during your designated time block.